Software and Firmware Development
Starting a new project for your latest product can be daunting experience at the best of times, especially if this is your first experience. Fortunately, we have the capacity to help you design and rapid prototype your software and electronic component systems using agile systems. We can help you coordinate the various steps in the process and build great solutions to make your first and every experience thereafter, as pain-free as we can make it. With rigorous testing and inspection including X-ray analysis, we off a skilled and reliable service. All this is accomplished from a UK base.
The great news is that we have access to some of the smallest chip components and the latest surface mount technology that is available today. Our image analysis team has built up significant expertise in software driven automation and scanning. This means that your design will be sleek and functional to fit the needs of your product design.
New to embarking on a software or firmware project then have a look at the 2020 trends in software development in this recent blog.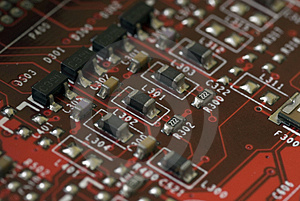 This offer includes:
Discovery process and Project Management systems
Integrated hardware architecture consultancy
Sprint-based design and development
Bespoke development of software solutions
micro-component hardware solutions to complement elegant design solutions
full range of software language coverage 
Bespoke integrated circuits free your products to make the most of the technology you have access to. Our Printed Circuit Board (PCB) design and manufacturing services can help improve product performance or dramatically reduce manufacturing costs. 
Your journey starts with just one click